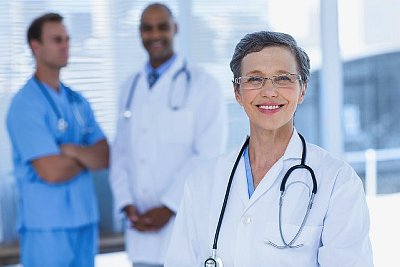 Like other states across the country, Oregon faces a critical primary care physician shortage. A recent study estimates the need for an additional 1,726 physicians (all specialties), 332 nurse practitioners, and 168 physician assistants in Oregon by 2020. 1 Clearly, Oregon is in urgent need of a solution.
To address this need, hospitals, health systems, physician groups and both Oregon medical schools have formed the Oregon Graduate Medical Education (GME) Consortium. Consortium members agree that urgent steps must be taken to ensure rural Oregonians, as well as those from underserved communities, have access to doctors when they need them.
When physicians complete their residencies in rural locations, it is more likely they will stay and establish practices in those communities. This is why the Oregon GME Consortium focuses on establishing new, or expanding existing, residency programs to address the coming physician shortage.
The Consortium's goal is to create new primary care residency programs outside of the Portland Metro area. The residency programs will be structured in agreement with standards of the Accreditation Council for Graduate Medical Education. These programs will allow Oregon's medical school graduates to remain in Oregon to complete their residency training.
Current Consortium members include:
Mercy Medical Center, Roseburg
St. Charles Medical Center, Bend
Good Shepherd Medical Center, Hermiston
St. Anthony's Hospital, Pendleton
Samaritan Health Services/Good Samaritan Regional Medical Center, Corvallis
Providence Health System
College of Osteopathic Medicine Pacific NW
Oregon Health and Science University
Area Health Education Center SW, Roseburg
1 "Projected Demand for Physicians, Nurse Practitioners and Physician Assistants in Oregon: 2013-2020", Oregon Health Authority,
Committee Recommendations & Reports
OGMEC does not discriminate in employment opportunities or practices on the basis of race, color, religion, sex, national origin, sexual orientation, age, disability, or any other characteristic protected by law.  It is further the policy of OGMEC that all employees should be able to work in an environment free from all forms of discrimination.